Putting a lifetime of lessons to work and sharing the "inside story"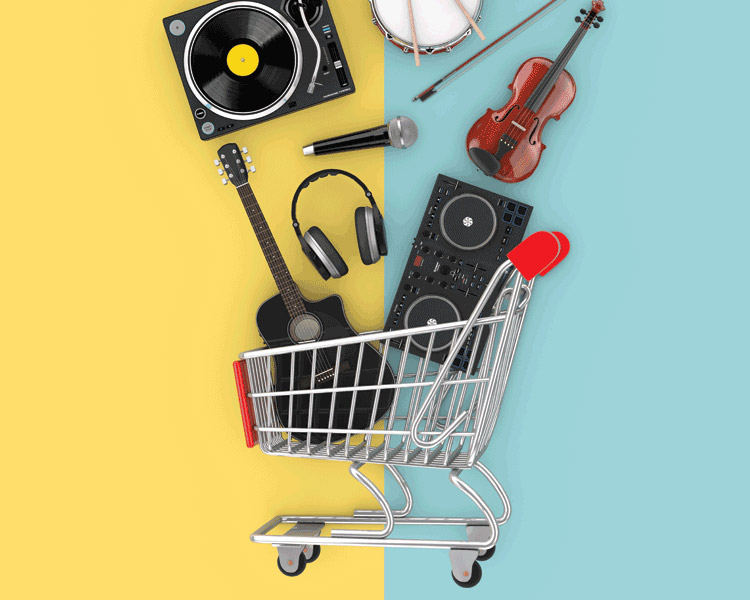 I've enjoyed a lengthy and enjoyable career in musical instrument and pro audio sales. Curious friends and colleagues ask periodically about dealing with the rejection, self-doubt and unpredictable income that come with the territory. To some, it's a scary proposition to work without a financial safety net. I've chosen to look up and reach for the brass ring rather than look down at the black abyss of failure. But is there some secret that can unlock the riches of selling?
Recognize your mentors
In 1986, I was a customer service representative at Ensoniq and just itching to become a district sales manager. VP of Sales Dan Garrett took a chance on me, and over the next several years, instilled the core values, methods and fundamental understanding of what it took to be a successful DSM. I am equally thankful for the retail sales training I received from Harry and Gerson Rosenbloom during my time at Medley Music. The building blocks of my vocation were laid at this amazing musical instrument store, and I'm eternally grateful for that education.
Responsibility & accountability
To be proficient in sales, you must accept and embrace the role and responsibility that come along with it. We have the greatest occupation in the world—selling musical dreams to willing participants. Be accountable for your actions while acknowledging and owning your mistakes. Whether at a music store, trade show or corporate meeting, you are the face of the organization you are working for and need to act the part.
Code of conduct & professional standards
In each aspect of your sales life, endeavor to maintain high standards. Develop your reputation among your dealers, peer group and coworkers based on this pursuit of excellence. While individuals have different levels of cognizance in applying these benchmarks, striving for professional and personal growth will derive benefits for us all. Over time you'll learn the "right way" to do things, and good habits will form.
So—what's the secret?
Here's the secret—there is none. No magic bullets, special sauce or quick path to glory. Endear yourself to your customer, and then support them vigorously. Arrive on time, and follow up on promises made. And don't be a jerk. Live by this mantra, and good things will come your way. Go above and beyond when providing service to your customers and vendors and, in turn, to the end users who purchase and enjoy our industry's products. A dealer will direct more business to the salesperson who adheres to these principles, as this is the bedrock of professional selling. Without strong and positive personal relationships with our constituents, business would suffer greatly. This is where human beings—caring individuals who happen to be called "salespeople"—make the difference. So please, keep this secret to yourself; we don't want this getting around the interwebs…