Establishing a strong music brand identity that will cut through the clutter starts with a well-designed logo.
A memorable logo is critical to selling your music product. Without it, your brand has no personality and will be overlooked. Each of these inspired designs shows a characteristic of great logos.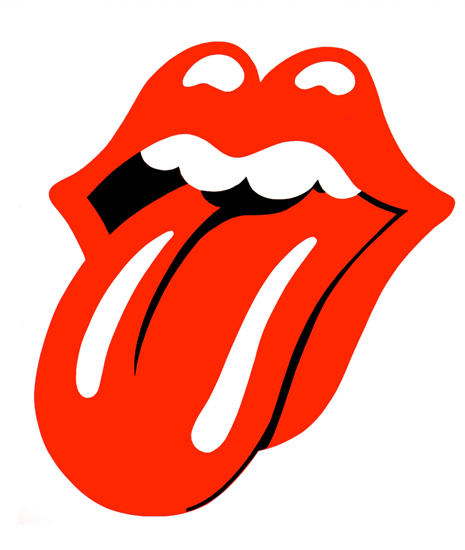 1) Keep it simple.
The Rolling Stones' tongue and lip design is a graphic icon that has been projected on the walls of major stadiums and printed on tiny tickets. This powerful mark is considered to be the greatest band logo of all time. John Pasche designed this epic logo in 1971 for the Sticky Fingers album.
He observed after meeting Jagger, "Face to face with him, the first thing you were aware of was the size of his lips and his mouth."
Andy Warhol created the album art, but it was Pasche's logo from the back that became the band's official logo and classic rock icon.
2) Reflect your brand's culture.
Scissor Sisters is an American pop group that developed in the "scuzzy, gay nightlife scene of New York." The music incorporates pop-rock, glam, disco and electronica. Scissor Sisters' logo is a little disturbing–but unforgettable. The art was created by the band's guitar player, Scott "Babydaddy" Hoffman in 2001 and is as outrageous as the band and their audience.
3) Be unique.
Stacy Drummond and Jeffrey Keyton, from MTV Networks, created this mutant, two-headed dog to represent MTV's alternate channel–MTV2. They had to refine and modify the MTV brand to present the unpredictable and edgier network. It was a conscious effort to create an identity that was separate from the parent brand. The iconic logo presents man's best friend as a feral freak.
4) Instantly communicate the brand essence.
This combination of a hand representing the power of the people with the guitar neck is inspired genius. Rhythm for a Reason is a non-profit production company that specializes in coordinating concerts designed to raise money for social causes. You immediately recognize that music is being used for social change.
5) Avoid cliché.
This clever logo was designed for the Tejano Music Festival, which is a celebration of the Tex-Mex music championed by artists like Los Lobos. The designer, Candelario Cano reflected, "The Tejano Music Festival is a celebration of both the music and the culture embodied in that music. To properly represent this function, I felt it necessary to merge two images, one representative of the culture and one of the music. I chose the armadillo because it thrives in the south Texas region where the Tejano culture is rooted, and I chose the button accordion because it is the very pulse of the Tejano sound."